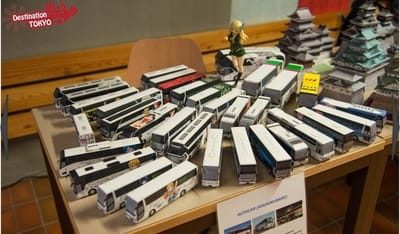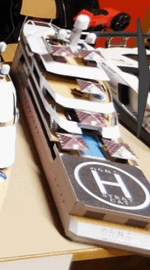 I started designing paper models by myself by early 2010 when I moved to Switzerland, a country which values it's transportation, and ultimately fascinated me by the vast quantity of impressive tour buses which easily prowl on any ski resort, lakeside, historic villages, etc.
From simple and quick to build, four parts layouts of everything buses, I then tried rail hardware in the process, and finally settled on specializing and improving on bus designs, particularly on their detail levels.
The climax came around 2016, when bus models featured fully detailed mirrors, wheels and geometry, while still easy enough even for beginners.
By next year, I attempted on ship models, particularly superyacht designs, after mastering the art of manual, precise unfolding using Google SketchUp, a tool I still rely heavily, along with Microsoft Paint and PhotoFiltre.
One another critical design was an original battleship concept carrying four three barrel main guns and many other artillery, further asserting my endless skills, dedication and passion for what I do.
This remains basically a hobby, but at least it pays off with fun and allowing me to develop and collect models which can't be otherwise obtained, either because they are very expensive, or simply don't exist.
The goal I was aiming at - finally reached - is to create models which are detailed to an acceptable degree by the general public and some demanding modelers, but still easy for all to assemble, though very few of my creations are actually publicly available, due to constant fear of seeing my creations pirated, or modified without permission/credits returned.
Today, I still specialize mainly on bus models, either for personal enjoyment, or for city or tour bus operators; these business services extend even into buildings/landmarks, and land, sea and - maybe some time later - air transportation.